Signs Your Painter Uses Good Technique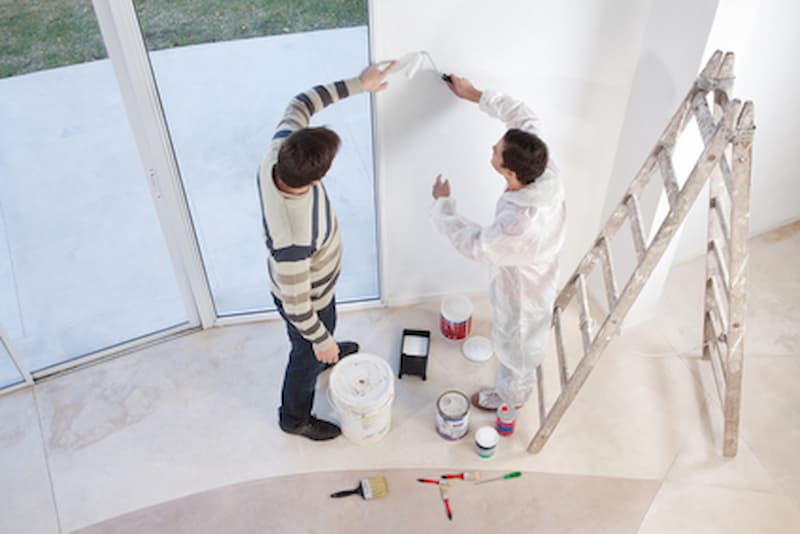 The demand for quality painters is high in the Edgewood area. Yet, many people still go to sub-par painters to get the job done because they don't have anywhere else to turn to for good painting jobs.
While understandable, it could be very likely you're throwing your money away, especially if the painting job doesn't come back the way you expected. To help you avoid more instances like this one, our experts compiled a list of signs to help you find a painting contractor that practices good habits.
Your Painter Prepped The Surface Before Painting
If you're painting contractor didn't prep the surface before painting, do not hire them again for another job. Preparing the surface is one of the first activities that must be done on the painting job. Ask yourself:
Is the surface clean?
Is all the dirt gone?
Did they sand the wall?
Did they apply a base to the surface beforehand?
This could all make or break the final look of the wall.
Imagine you trust a painting company to carry out the job and they get to your home without prepping the surface of the wall. If that was the case, you mind as well do the job yourself! Why hire someone to do the job professionally if they couldn't get it right?
That's why it's so important to do the research before signing the contract with a painting company. Talk with former clients, keep looking, and most importantly: don't settle!
The Painters Used Different Brushes for Different Surfaces
This sign is pretty obvious, but you'd be surprised as to how many painters don't follow those guidelines!
Detailing is one of the biggest reasons people hire professional painters. It sets the tone of the home. It's the true art behind a painter's job. But if that's missing from the job, then it's clear that the painter really wasn't looking to put their best foot forward!
While interior painting jobs may be able to slide a bit more, bad exterior painting jobs are seen by many more people. To avoid more instances like that, just do the research beforehand and go with painters that have proven their expertise over the years.
They Put Tape Down Before Touching Any Surfaces
If they don't put paint down before starting the job, you mind as well tell the company to leave. Putting tape on the wall not only protects the paint from getting on other surfaces in the house but also gives a polished look by preventing the lines from getting blurred on a paint job.
Find an Experienced Painter in the Edgewood Area
Now that you know the signs, it's time to find the right painting contractor. Call Cobra Painting LLC to schedule an appointment with our specialists to discuss the techniques we use on the job.