Ideas For What To Do After Popcorn Ceiling Removal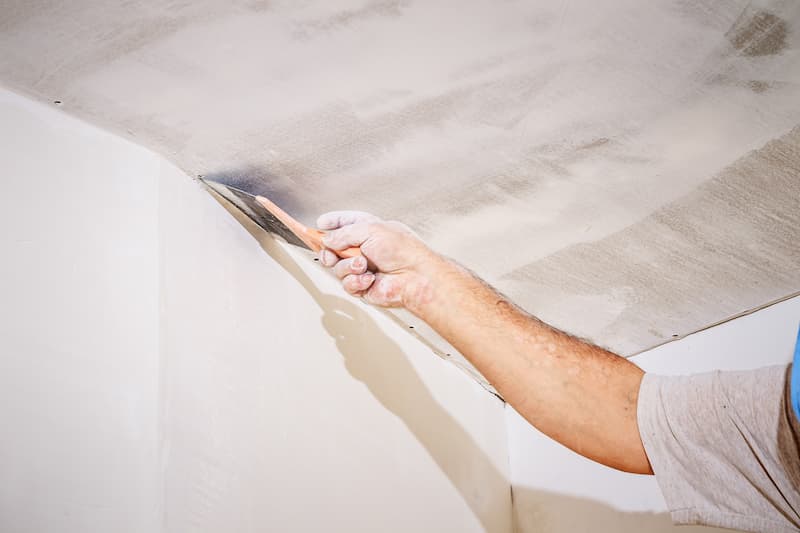 When you hire a painting contractor for a job like popcorn ceiling removal, you need to have a plan in place for what comes next. Once you've had it tested to ensure there's no asbestos in the textured material, you need to decide how you want the area to look once the job is completed. While many homeowners opt to leave it looking a smoother textured finish, it's good to know there are other options if you want an entirely different appearance.
Be Aware Of Your Options
If popcorn ceilings are so unpopular now, why were they ever in fashion? From the 1950s to the 1980s, this type of textured finish was used because it did an excellent job of hiding imperfections. However, if your home has it now, you're probably eager to get rid of it, and, of course, if there's even a slight chance it could be toxic, it's necessary to remove it!
Replacement
Although many homeowners opt for scraping, which removes the peak textures and smooths the surface more, you can have the drywall completely replaced so you have a completely smooth finish. If your textured ceiling did contain asbestos, this is mandatory.
Cover It Up
You can cover the area with materials like pressed tin or beadboard panels to create an entirely new look. Your ceilings will look stylish without becoming the focal point of the room.
Distractions
Some homeowners opt to have the surface smoothed over then use lighting tricks to draw attention away from the ceiling. Painting can also help use color to improve the finished appearance.
Whether you decide to smooth it over, paint it, conceal it, or do something else entirely, you need an expert team on your side. Choose Cobra Painting LLC to take care of your job and know you're in good hands.
Let us show you some of the better options you have in the place of the old, dirty, outdated popcorn ceilings. Contact us now in the Edgewood area, and get the best service possible from a local painting contractor.